South Bay News

New defendant added to suit in Audrie Pott death
Friday, July 26, 2013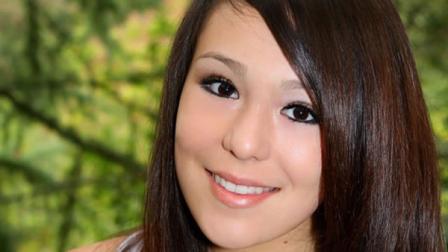 saratoga
,
crime
,
sex crimes
,
cyberbullying
,
facebook
,
websites
,
internet
,
smartphones
,
parenting
,
cellphone
,
social media
,
audrie pott
,
vigil
,
south bay news
SARATOGA, Calif. -- The parents of Audrie Pott, a 15-year-old Saratoga girl who killed herself after she was allegedly sexually assaulted at a party last year, added a new female defendant to a suit they filed in San Jose in the wake of her death.
Robert Allard, attorney for Lawrence and Sheila Pott, amended the family's April 15 lawsuit to include a female whom they claimed lied and attempted to cover up what happened during the Sept. 2 party, according to documents filed in Santa Clara County Superior Court.
The amended civil complaint, filed on June 21, named the female "Jane C." and placed her among three teen boys with the fictitious names John B., John R. and John G. to protect their identities because they are juveniles, according to the suit.
Audrie's parents have alleged that the three 16-year-old males, from Saratoga High School which Audrie attended, sexually assaulted her digitally and with a foreign object while she lay drunk and unconscious at the party at her girlfriend's house in Saratoga.
The boys also used a marker to write messages on private and other parts of her body, the suit alleged.
The plaintiffs charged that the male teens then took one or more photos of the partially clothed Audrie and later distributed or showed them to students at the high school.
The incident so humiliated Audrie that she hanged herself at her mother's Los Altos home on Sept. 10 and died at a hospital in Mountain View two days later, the parents claimed.
In the amended filing, the parents alleged that Jane C. "took actions to facilitate the acts described" at the party where the alleged sex assault happened and "aided, abetted and/or encouraged said acts by...being present in the room" while Audrie's body was exposed, photographed or drawn upon.
The parents accused Jane C. of encouraging one or more of the boys to expose, photograph and draw on Audrie and then "zipping and buttoning Audrie's shorts and retrieving a blanket to cover Audrie's body and/or covering Audrie's body with a blanket or covers when discovering that Audrie had been exposed and then leaving Audrie in the room alone."
The suit further accused Jane C. of "lying to Audrie and others regarding the events that took place at the party and/or in the ensuing week in order to conceal the truth and/or her involvement and/or knowledge of those acts and/or in other respects as may be developed in investigation or discovery."
The suit added Jane C. as a defendant to other courses of action the plaintiffs said were related to what happened to Audrie, such as negligence, defamation, invasion of privacy, battery, sexual battery, intentional infliction of emotional distress and conspiracy.
Audrie and other minors consumed alcohol during the nighttime party in Saratoga while the parents of Audrie's friend were away on a vacation for the Labor Day weekend, the suit alleges.
The actions of the juveniles, their guardians, Michael and Sheila Penuen -- whose home the party took place in -- and many other future potential defendants are claimed by the parents as legally liable in the wrongful death complaint.
The Penuens, who were led to believe by their daughter that she was going to stay overnight at Audrie's home the night of the party, failed to confirm her story and then left their daughter and party guests "unfettered access" to alcoholic beverages in an unlocked cabinet at their home, the Potts alleged.
Michael Penuen did not return a phone message left at his residence.
The three teen boys were arrested in April in connection with the alleged sexual assault on Audrie, according to the Santa Clara County Sheriff's Office.
The next hearing on the Potts' lawsuit, a case management conference, is set for Aug. 13 at the Downtown Superior Court in San Jose.
(Copyright 2013 by Bay City News, Inc. Republication, re-transmission or reuse without the express written consent of Bay City News, Inc. Is prohibited.)
saratoga
,
crime
,
sex crimes
,
cyberbullying
,
facebook
,
websites
,
internet
,
smartphones
,
parenting
,
cellphone
,
social media
,
audrie pott
,
vigil
,
south bay news

Copyright ©2013 ABC Inc., KGO-TV San Francisco, CA. All Rights Reserved.