National/World

Economy expected to boost Labor Day travel
Tuesday, August 20, 2013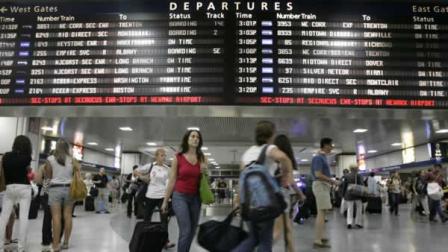 Get ready for what is expected to be busiest Labor Day travel weekend in five years.
According to AAA more than 34 million people nationwide, are planning to go somewhere during the upcoming holiday weekend.
That's about two and a half million more than last year.
Experts are crediting the economy and housing market for the boost in travel.
AAA says most people plan to fly or drive about 600 miles, round-trip, and spend about $800.
(Copyright ©2014 KGO-TV. All Rights Reserved.)
traffic
,
tourism
,
travel
,
labor day
,
economy
,
housing market
,
AAA
,
driving
,
national/world

Copyright ©2014 ABC Inc., KGO-TV San Francisco, CA. All Rights Reserved.