Politics

Carly Fiorina officially running for US Senate
Monday, March 08, 2010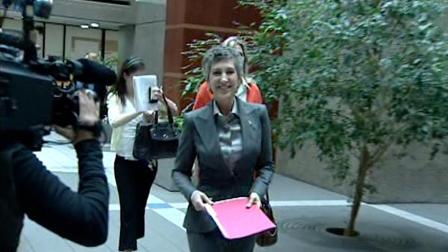 SANTA CLARA, CA (KGO) -- Carly Fiorina is now officially running as a Republican candidate for the US Senate.
Fiorina walked into the Santa Clara County Registrar of Voters office Monday and filed the legal paperwork making her a candidate for the Republican nomination.
She's already been campaigning for months and faces two other well known Republicans Tom Campbell and Chuck Devore for the nomination.
The winner will face off against Democratic incumbent Barbara Boxer. Fiorina, a former Hewlett-Packard CEO, says she's running for Senate to create jobs and return fiscal responsibility to Washington..
(Copyright ©2013 KGO-TV/DT. All Rights Reserved.)
carly fiorina
,
tom campbell
,
barbara boxer
,
chuck devore
,
republicans
,
politics

Copyright ©2013 ABC Inc., KGO-TV San Francisco, CA. All Rights Reserved.