California News

Mendocino's "bear woman" heads to court
Monday, September 27, 2010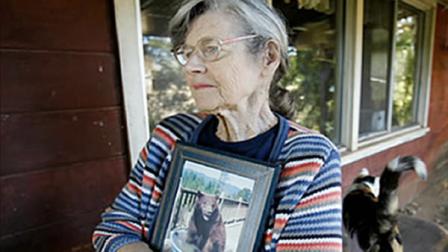 LAYTONVILLE, CA (KGO) -- A Mendocino county woman who has been feeding bears on her property for almost three decades is going to court on Tuesday.
Lynn Gravier owns 40-acres of woodland near Laytonville and she is known in the neighborhood as the bear woman. Gravier is scheduled to appear in Mendocino County Superior Court accused of feeding big game.
California Fish and Game wardens say she turned her property into a haven for bears. They say she bought as much as 6,000 pounds of corn each month and stored it in a shipping container.
Fish and Game statistics show the number of bears in California increased almost tenfold from 1984 to 2008.
(Copyright ©2014 KGO-TV. All Rights Reserved.)
animal
,
northern california
,
california department of fish and game
,
california news

Copyright ©2014 ABC Inc., KGO-TV San Francisco, CA. All Rights Reserved.