California News

Stow beating defendant rearrested after leaving jail
Friday, February 21, 2014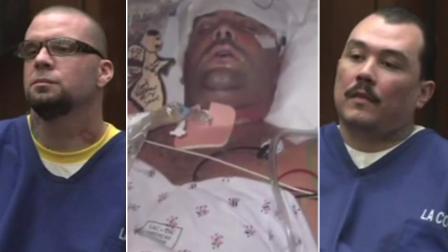 LOS ANGELES (KGO) -- One of the men who beat Giants fan Bryan Stow into a coma was released from jail Friday morning.
However, he was immediately arrested once again.
Marvin Norwood will face a federal weapons charge for firearms and ammunition found in his home.
He finished serving time on Friday for attacking Stow, but could spend 10 more years in prison if convicted on the weapons charge.
(Copyright ©2014 KGO-TV. All Rights Reserved.)
bryan stow
,
crime
,
violence
,
san francisco giants
,
los angeles
,
southern california
,
lawsuit
,
los angeles dodgers
,
california news

Copyright ©2014 ABC Inc., KGO-TV San Francisco, CA. All Rights Reserved.