Technology

Reports: 2 in 5 kids use gadgets before speaking
Monday, October 28, 2013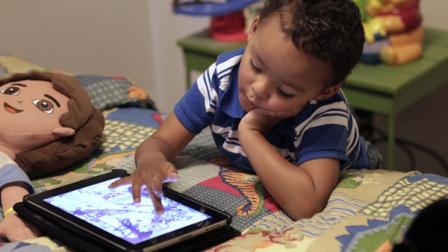 SAN FRANCISCO (KGO) -- If you've ever had a hard time figuring out your new smartphone or tablet, check this out.
A new report finds that nearly 2 in 5 children have used a mobile device before they could even speak a full sentence.
A study by Common Sense Media finds that 38 percent of children under the age of two have used a smartphone or tablet for playing games, watching videos, and other uses.
That's up from just 10 percent in 2011. And by the time kids turn 8 that number jumps to 72 percent.
(Copyright ©2014 KGO-TV. All Rights Reserved.)
children
,
computers
,
iPad
,
tablets
,
cellphone
,
smartphones
,
apple
,
android
,
technology

Copyright ©2014 ABC Inc., KGO-TV San Francisco, CA. All Rights Reserved.