Bay Area Traffic

Officials consider Golden Gate Bridge toll increase
Monday, February 24, 2014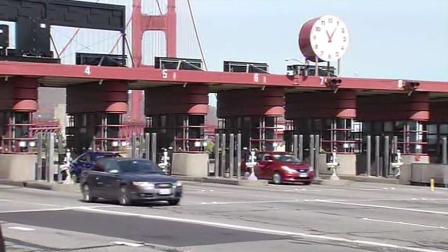 SAN FRANCISCO (KGO) -- It may soon cost more to cross the Golden Gate Bridge.
On Monday, bridge officials recommended raising tolls as a way of closing a $142 million deficit.
The proposal calls for charging people who don't have Fas Trak to pay $7 starting in April and then raising their tolls by a quarter every year until the toll reaches $8 in 2018.
Fas Trak drivers would pay $6 and then the toll would go up to $7 in 2018. Right now, they pay $5.
The bridge's financial committee will consider the plan on Thursday.
If approved, the entire board will vote on toll increase Friday.
(Copyright ©2014 KGO-TV. All Rights Reserved.)
golden gate bridge
,
metropolitan transportation commission
,
fastrak
,
traffic
,
bay area traffic

Copyright ©2014 ABC Inc., KGO-TV San Francisco, CA. All Rights Reserved.