AccuWeather

ABC7 News hosts typhoon relief fundraiser
Tuesday, November 19, 2013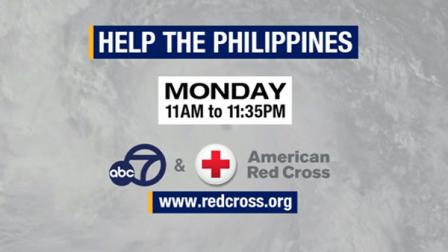 SAN FRANCISCO (KGO) -- ABC7 and the Red Cross teamed up to help raise money for the victims of Typhoon Haiyan in the Philippines.
On Sunday the official death toll from the storm was raised to 3,974, with about 1,200 missing.
Thanks to ABC7 viewers, we were able to raise a total of $104,431 on Monday for the victims.
You can still make a donation online on the Red Cross' website.
Thank you to everyone who called in and donated what they could on Monday.
(Copyright ©2014 KGO-TV. All Rights Reserved.)
evacuation
,
philippines
,
rain
,
storm
,
wind
,
fundraiser
,
charities
,
non-profit
,
accuweather

Copyright ©2014 ABC Inc., KGO-TV San Francisco, CA. All Rights Reserved.