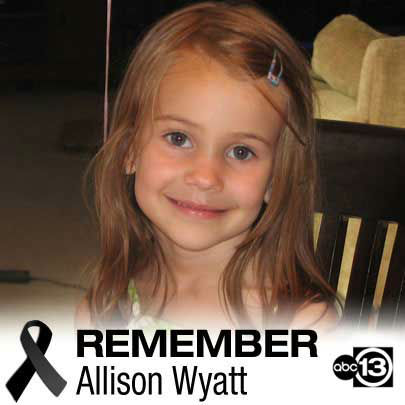 She loved her teachers and her family. Sometimes, she'd make her parents laugh so hard they cried. She wanted to be an artist, and her drawings would be taped to the walls as if the house were an art studio.
"Allison made the world a better place for six, far too short, years and we now have to figure out how to move on without her," her family said in a statement. "She was a sweet, creative, funny, intelligent little girl who had an amazing life ahead of her. Our world is a lot darker now that she's gone. We love and miss her so much."
Her grandparents' church in Dayton, Ohio, encouraged parishioners to pray for the family.
On Friday, after news of the shooting broke, one of Allison's aunts posted on Facebook that her nieces attended Sandy Hook school, and asked for prayer. "One is fine and the other is missing at this time," she wrote. "We are remaining positive at this time and counting on the power of prayer."
Later, after news of Allison's death, she asked for prayer again. (Photo/WABC)