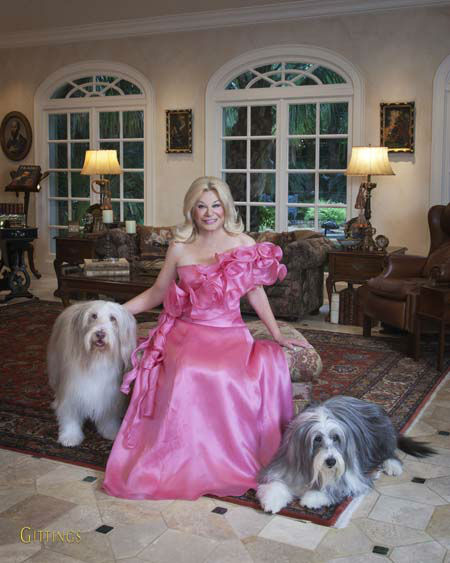 Sidney is a charter member of BRASS (Baylor Research Advocates for Student Scientists), a group dedicated to raising scholarship funds for research medical students. She also served as President of the Friends of Crohn's and Colitis for four years and was instrumental in spearheading several new events for CCFA.
In 1999 she co-chaired the Houston Symphony League Maestro Luncheon with her dear friend Cora Sue Mach. It was the beginning of a successful team that has been referred to as the "dynamic duo". Together Sidney and Cora Sue have co-chaired the Women's Health Summit, the "Chic Boutique" for the first Salvation Army's Reflections on Style Fashion Show and Luncheon, and the Gold Bricks Awards Dinner for the Greater Houston Preservation Alliance just to name a few. Cora Sue and Sidney will be honored at the Salvation Army Luncheon in 2013.
Sidney considers the Squirrel Creek Ranch Cancer Retreats she and her husband Don started as her greatest accomplishment of all her charitable contributions. It began in 1999 after the Fausts received the Pacesetters of the Year Award at the Cancer League Luncheon and met young cancer patients from Texas Children's Cancer Center. Since then, the Fausts have opened their ranch home and their hearts for over 55 retreats for children dealing with a life-threatening diseases. So committed to making a difference in the lives of children with cancer, Sidney also co-chaired with Dr Scott Bassinger and friends, Judi Holmes, and Elsie Eckert, the Celebration of Champions Luncheon. This was an inaugural event to raise funds for the Cancer Center and honor the survivors.
Sidney is also a Director of the BARC Foundation that is working to improve the municipal dog pound and raise funds for a building expansion. ( Photo / Gittings)