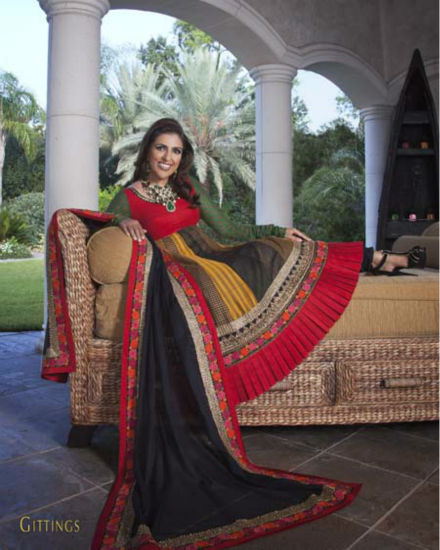 Nidhika Mehta was born in Kuwait and came to Houston after she married her loving husband, Pershant. Her great passion to help and educate children led to her involvement with UNICEF, Texas Children's Hospital and many local and international charities. Being concerned with the needs of the elderly, she also serves on the board of the Huffington Center on Aging.
Nidhika and Pershant are great supporters of the arts. Through their generosity and leadership, the Museum of Fine Arts Houston established the Nidhika and Pershant Mehta Arts of India Gallery.
She has chaired or co-chaired events including the UNICEF Gala 'Mystique of India', the MFAH family circle event, the Food for education benefit for Akshaya Patra with special guest Dr. Deepak Chopra and the HCC Passion for Fashion Luncheon. Numerous organizations have honored Nidhika for her commitment to their work.
She is a dedicated wife and friend and a proud mother of 10 year-old twins. Her ultimate goal in life is to give her kids the best values she can and see them grow into happy, hard working and loving individuals. ( Photo / Gittings)