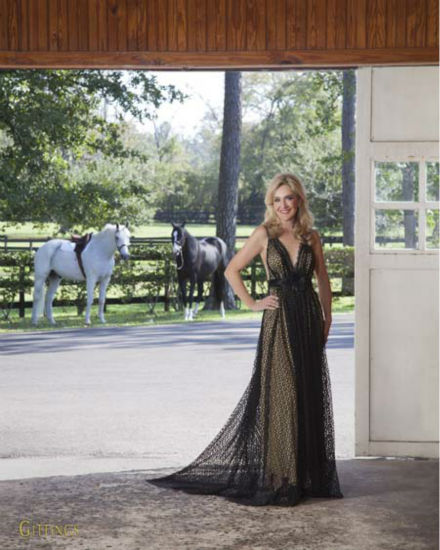 Jana married John Scott Arnoldy in 2005 and enthusiastically embraced the Arnoldy motto of ' leaving a place better than you find it'.
Jana is a mother and stepmother of five very successful young adults. Next to her passion for spending time with her family is her passion for horses! Just ask her about her two show Hunter warm bloods, Regalo and Tucker.
A 2012 Best Dressed honoree, Jana will chair the Best Dressed luncheon in 2013. She has chaired numerous events including the Hats in the Park luncheon and St. Luke's Friends of Nursing Luncheon. She proudly serves on the board of the Alley Theater, Hermann Park Conservancy and is currently president of the St. Luke's Friends of Nursing board.
Jana also has a love of opera and she and Scotty chaired the Houston Grand Opera "Imperial Ball' in 2008 and later this month, will chair HGO's Opening Night of la Boheme.
The passion to enrich her city through the support of her family and friends...that is Jana Arnoldy! Congratulations, Jana you are truly a Woman of Distinction! ( Photo / Gittings)