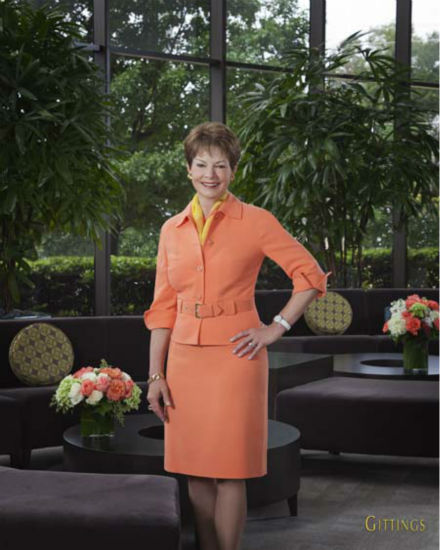 When Debby commits to something she truly becomes involved. She began volunteering with the American Diabetes Association because her father had Type I diabetes. She served in various positions for the ADA including Midnight Gala Chair, Chairman of the Board of Directors, and was awarded Outstanding Volunteer Achievement for the Southeast Region.
She also became active with the Houston Symphony League and the Salvation Army Women's Auxiliary where she has served on the Executive Committee and helped with numerous special events. In 2010, she and friend Mary Maxey were presented the Margot Perot Spirit Award in 2010 by the Auxiliary for their volunteer efforts.
Debby served chairman for the 2012 Pink Ribbon Houston an event the Baylor Breast Center Advisory Council sponsors to raise funds for research and patient care at the Lester and Sue Smith Breast Center at Baylor College of Medicine. They raised over $400,000 this year! She sits on the Baylor Partnership board.
Debby has long been a proud and active member of St. Luke's United Methodist church and is still part of the same Sunday school class she joined over 30 years ago.
In her professional career, Debby has spent 32 years wonderful with McCoy Workplace Solutions a distributor of office furniture systems. McCoy is also where she met Bill Leighton, her husband of nearly 30 years. In their spare time, she and Bill enjoy being with their five grandchildren and traveling together to historical places around the world.
Debby is so grateful to her dear friends and husband who secretively assembled the information and recommendations to nominate as a Woman of Distinction. ( Photo / Gittings)