FOLLOW THE 7ONLINE.COM BLOGS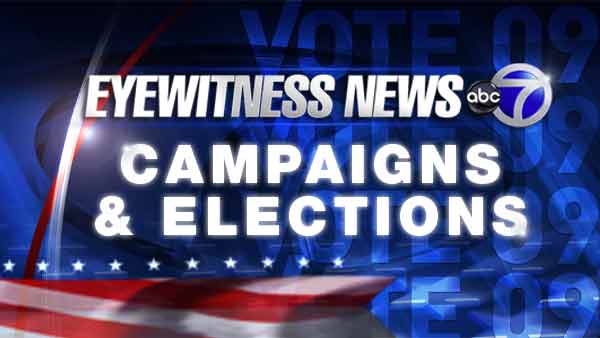 Campaigns & Elections
Follow the 2009 Vote here!

>> Click here for the latest blog posts
Behind The News
Eyewitness News anchor Bill Ritter writes about the news of the day and what's coming up on Eyewitness News at 11:00 p.m.

>> Latest posts
AccuWeather Chat
Everyone talks about the weather... get in on the conversation!
>> Latest posts



Run with Heidi
Get tips, advice and resources to make your running adventures a little easier, and a lot more fun!
>> Latest blog posts



Blog or Bust

AccuWeather Meteorologist Lee Goldberg blogs about the blueprint for the current Accuweather Five Day Forecast you see on Eyewitness News!
>> Latest blog posts



SEE IT, SHOOT IT, SEND IT!




Share your photos and video!
See news happening? Just have a great picture to share? Send it and it could appear on 7online.com or Eyewitness News.



BECOME A FAN OF 7ONLINE.COM ON FACEBOOK




Become a fan of Eyewitness News on Facebook! We have your headlines, videos, as well as a behind the scenes look into your favorite news station.








Twitter is a free social networking and micro-blogging service that allows people to send and read other people's updates (Also known as tweets). Each post is text-only with a maximum of 140 characters.

You can receive tweets on your mobile phone, through the Twitter Web site, instant messaging, SMS, RSS, e-mail or other third party applications.

Follow Eyewitness News on Twitter: twitter.com/eyewitnessnyc



MORE WAYS TO GET US ON THE GO...



From breaking news to sports scores, the forecast and much more- get updated with text alerts from Eyewitness News.



7online.com sends daily e-mail newsletters about all of the topics we cover. Get your weather forecast, the day's headlines or find out about live video and events around the region.




7togo.com is your link to Eyewitness News wherever you go! Get it on any internet-enabled device!


Leave user comments on any article on our Web site! Register with abc7, or login to your existing account. Once you're logged on, you can leave comments on the stories we cover. Just scroll to the bottom of any article, make your comment and press "Post."