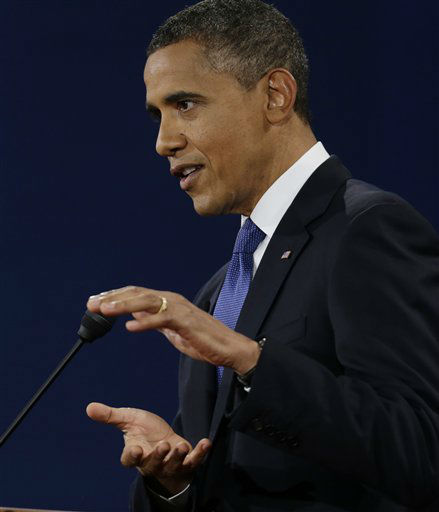 THE FACTS: Not so, concerning premiums. Obama is mixing overall health care spending, which has been growing at historically low levels, and health insurance premiums, which have continued to rise faster than wages and overall economic growth. Premiums for job-based family coverage have risen by nearly $2,400 since 2009 when Obama took office, according to the nonpartisan Kaiser Family Foundation. In 2011, premiums jumped by 9 percent. This year's 4 percent increase was more manageable, but the price tag for family coverage stands at $15,745, with employees paying more than $4,300 of that.
When it comes to insurance rebates under Obama's health care law, less than 10 percent of people with private health insurance are benefiting.
More than 160 million Americans under 65 have private insurance through their jobs and by buying their own policies. According to the administration, about 13 million people will benefit from rebates. And nearly two-thirds of that number will only be entitled to a share of it, since they are covered under job-based plans where their employer pays most of the premium and will get most of the rebate.
(AP Photo/Eric Gay) (AP Photo/ Eric Gay)