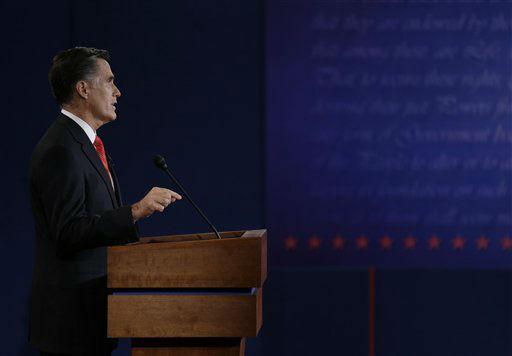 THE FACTS: The number of unemployed is 12.5 million, not 23 million. Romney was also counting 8 million people who are working part time but would like a full-time job and 2.6 million who have stopped looking for work, either because they are discouraged or because they are going back to school or for other reasons.
He got the figure closer to right earlier in the debate, leaving out only the part-timers when he said the U.S. has "23 million people out of work or stopped looking for work." But he was wrong in asserting that Obama came into office "facing 23 million people out of work." At the start of Obama's presidency, 12 million were out of work.
His claim that half of college graduates can't find work now also was problematic. A Northeastern University analysis for The Associated Press found that a one-fourth of recent graduates were probably unemployed and another quarter were underemployed, which means working in jobs that didn't make full use of their skills or experience.
(AP Photo/David Goldman) (AP Photo/ David Goldman)