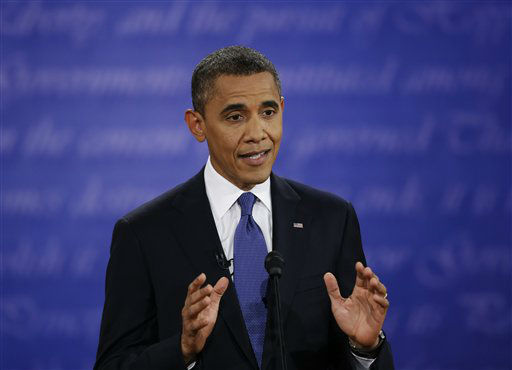 THE FACTS: That's just one scenario. Obama's claim relies on a study by the Tax Policy Center, a Washington research group. The study, however, is more nuanced than Obama indicated.
The study concludes it would be impossible for Romney to meet all of his stated goals without shifting some of the tax burden from people who make more than $200,000 to people who make less.
In one scenario, the study says, Romney's proposal could result in a $2,000 tax increase for families who make less than $200,000 and have children.
Romney says his plan wouldn't raise taxes on anyone, and his campaign points to several studies by conservative think tanks that dispute the Tax Policy Center's findings. Most of the conservative studies argue that Romney's tax plan would stimulate economic growth, generating additional tax revenue without shifting any of the tax burden to the middle class. Congress, however, doesn't use those kinds of projections when it estimates the effect of tax legislation.
(AP Photo/David Goldman) (AP Photo/ David Goldman)