Local News

Pakistan makes arrest in Times Square terror case
Tuesday, May 04, 2010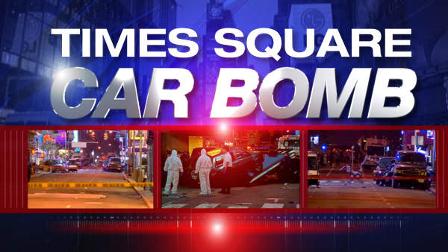 KARACHI, Pakistan (WABC) -- Pakistani authorities have detained at least one man in connection with the Times Square bombing attempt in New York, two intelligence officials said Tuesday.
The man, identified as Tauseef, was a friend of Faisal Shahzad, the American citizen of Pakistani origin who is in custody in the United States over the failed attack, one official said. He was arrested in the southern city of Karachi, said the official, who like all Pakistani spies refuses to be named in the media.
Another official said several people had been taken into custody in Karachi since the failed attack Saturday.
Neither said when the detentions had taken place. They said no charges had been filed.
Shahzad was arrested in New York on Monday as he was about to board a flight to Dubai.
U.S. officials have said the 30-year-old had recently returned from a five-month stay in Pakistan, raising speculation he may have been in contact with al-Qaida or Taliban groups in the South Asian country.
A local television station reported Tuesday that Shahzad spent time in Karachi and visited the northwestern city of Peshawar during his stay in Pakistan. Peshawar is a gateway for foreigners seeking to travel into the nearby tribal regions where militant groups have long had sanctuaries.
Shahzad is suspected of driving a bomb-laden vehicle into Times Square last Saturday and parking it on a street lined with restaurants and Broadway theaters. He was expected in court to face charges later Tuesday.
---
Associated Press Writer Zarar Khan in Islamabad contributed to this report.
(Copyright ©2014 WABC-TV/DT. All Rights Reserved.)
times square bomb
,
times square bomb attempt
,
times square
,
new york city
,
crime
,
terrorism
,
local news

Copyright ©2014 ABC Inc., WABC-TV/DT New York, NY. All Rights Reserved.