Long Island News

Man arrested for DUI after hitting pedestrian, 3 cars
Wednesday, July 04, 2012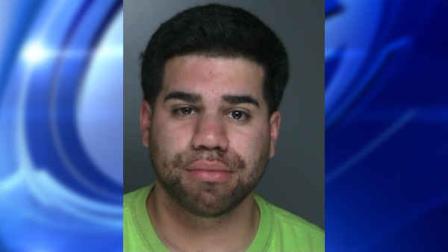 CENTRAL ISLIP (WABC) -- Suffolk County police arrested a Central Islip man for driving while intoxicated and leaving the scene after he struck a pedestrian and three vehicles with his vehicle early Wednesday.
Police say Alcides Melgar drove his 2008 Nissan Altima out of a parking spot on Suffolk Avenue at 2:20 a.m. and struck 26-year-old Joshua Serrano and two parked vehicles.
He then fled the scene, headed eastbound on Suffolk Avenue, and rear-ended a 2008 Toyota Corolla east of Fulton Street.
Serrano, 26, of Central Islip, suffered serious leg injuries and was transported by East Brentwood Rescue to Southside Hospital in Bay Shore.
The driver of the Corolla, Christopher Ocloo, 23, of Central Islip, was also transported to Southside Hospital for treatment of minor injuries.
Melgar, 23, was arrested at the scene of the crash with the Corolla and was charged with driving while intoxicated and leaving the scene of an accident.
---
WAKE UP WITH EYEWITNESS NEWS! Click here to download the WABC Eyewitness News Alarm Clock app from iTunes. or search WABC or 7online in the app store.
Get Eyewitness News Delivered
Facebook | Twitter | Newsletters | Text Alerts
(Copyright ©2014 WABC-TV/DT. All Rights Reserved.)
long island
,
central islip
,
drunk driving
,
pedestrian struck
,
long island news

Copyright ©2014 ABC Inc., WABC-TV/DT New York, NY. All Rights Reserved.