Long Island News

Driver surrenders in Long Island hit and run
Sunday, July 22, 2012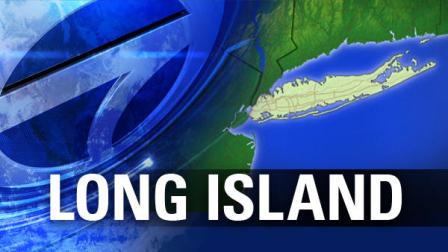 UNIONDALE, L.I. -- A Long Island driver is in police custody a day after a hit-and-run accident that took the life of a pedestrian and injured his brother.
Nassau County police say the 48-year-old man is being arraigned Sunday on charges of leaving the scene of the accident in Uniondale.
The two pedestrians were struck shortly after 12:30 a.m. Saturday as they tried to cross Jerusalem Avenue in Uniondale. The eastbound car did not stop.
Police say a 36-year-old man was pronounced dead at a hospital, and his 49-year-old brother suffered a head injury but was in stable condition. Their names have not been released.
The driver surrendered to police late Saturday.
---
WAKE UP WITH EYEWITNESS NEWS! Click here to download the WABC Eyewitness News Alarm Clock app from iTunes. or search WABC or 7online in the app store.
Get Eyewitness News Delivered
Facebook | Twitter | Newsletters | Text Alerts
(Copyright ©2013 by The Associated Press. All Rights Reserved.)
long island
,
uniondale
,
nassau county
,
hit and run accident
,
long island news

Copyright ©2013 ABC Inc., WABC-TV/DT New York, NY. All Rights Reserved.