Long Island News

Hempstead officer hurt by concrete thrown by homeless man
Friday, October 18, 2013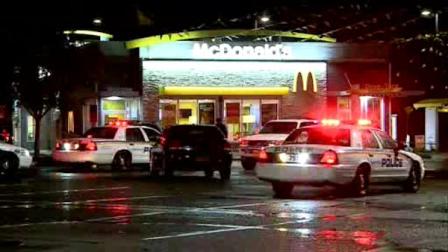 HEMPSTEAD, N.Y. (WABC) -- A police officer in Nassau County is being treated at the hospital, after authorities say a homeless man threw a chunk of concrete, and struck him in the face.
It happpened at around midnight Friday when the Hempstead officer entered a McDonalds on Peninsula Blvd. and removed the man who was causing a disturbance.
Police say the officer re-entered the store and after exiting a second time the man hit him in the head with a piece of cement.
The defendant Oscar Guerra, 26, was arrested at the scene.
The officer was transported to a local hospital where he was admitted in stable condition.
Guerra is being charged with Assault 2nd Degree and Criminal Mischief 3rd Degree.
(Copyright ©2014 WABC-TV/DT. All Rights Reserved.)
long island news
,
long island
,
hempstead
,
police officer injured
,
long island news

Copyright ©2014 ABC Inc., WABC-TV/DT New York, NY. All Rights Reserved.