Long Island News

Long Island parents found with heroin stash, son in car during stop
Wednesday, February 26, 2014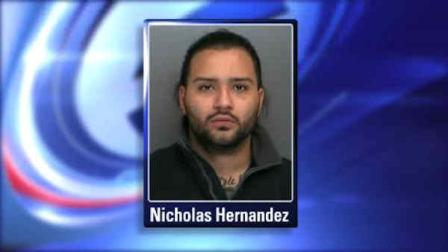 RONKONKOMA (WABC) -- A father and mother are facing a string of drug and child endangerment charges on Long Island.
Suffolk County police say 21-year-old Nicholas Hernandez, of Islip, had a stash of heroin in his car when he was pulled over Tuesday in Ronkonkoma.
Investigators say his 5-month-old son was also in the car, along with the child's mother, identified as Erica Santana.
Officers detective an odor of marijuana when they approached, and they say Hernandez admitted that he had smoked pot.
Further investigation revealed a large quantity of heroin, approximately 180 wax envelopes.
Police arrested both parents.
The baby is now with family members.
Hernandez, a landscaper with a 19-page criminal history, is charged with criminal possession of a controlled substance, criminal contempt and endangering the welfare of a child. His bail was set at $152,000.
Santana, whose was driving and whose attorney says didn't know the heroin was in the car, was additionally charged with criminal impersonation and numerous traffic violations. She is being held on $60,000 bail
(Copyright ©2014 WABC-TV/DT. All Rights Reserved.)
long island news
,
long island
,
suffolk county news
,
ronkonkoma
,
heroin
,
drug arrest
,
child endangerment
,
long island news
Copyright ©2014 ABC Inc., WABC-TV/DT New York, NY. All Rights Reserved.