New Jersey News

Photos, videos released in diner owner murder
Tuesday, June 14, 2011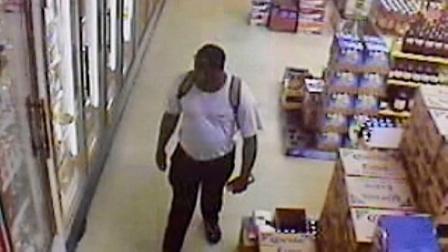 ROXBURY, N.J. (WABC) -- Authorities have released surveillance photos and videos in hopes of catching the killer of a beloved diner owner.
Chafic "Steve" Ezzeddine, 71, was found murdered in Kenvil Diner in Roxbury last Saturday evening.
The photos and videos show a "person of interest" in the case, police said.
Ezzeddine owned the business at 405 Route 46 West, which he closed around 2:00 p.m.
His wife went to the diner around 6:35 p.m. after he did not return home on time and found him murdered.
Police have not said how Ezzeddine died, but said his injuries were "significant."
Authorities in Morris County are now offering an $15,000 reward for information leading to an arrest and conviction of the person who killed him.
The videos of the person of interest are posted on YouTube:
http://www.youtube.com/watch?feature=player_embedded&v=G7IIE8r0140
http://www.youtube.com/watch?feature=player_embedded&v=jiQ7KPbEdJ4
Anyone who may have information on the identity of this individual is asked to contact the Morris County Prosecutor's Office at 973-285-6200, the Roxbury Township Police Department at 973-448-2100, or the Morris County Sheriff's Crime Stopper Program at 973-267-2255. The Crime Stoppers Program can also be reached on the internet at www.morriscrimestoppers.org.
(Copyright ©2014 WABC-TV/DT. All Rights Reserved.)
new jersey
,
morris county
,
roxbury
,
crime
,
murder
,
surveillance video
,
new jersey news
1.

Copyright ©2014 ABC Inc., WABC-TV/DT New York, NY. All Rights Reserved.