New Jersey News

Officials to continue New Jersey toll cheat program
Thursday, July 25, 2013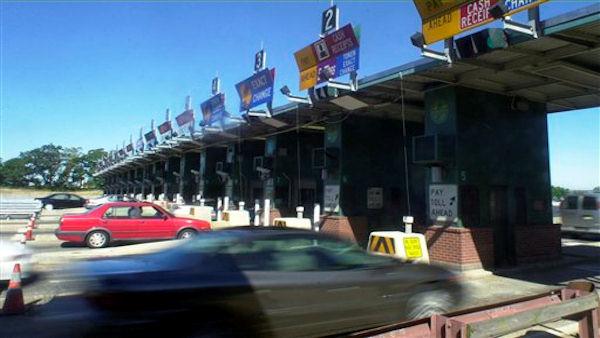 WOODBRIDGE -- Officials have made permanent an experimental program that targets toll cheats on the New Jersey Turnpike and Garden State Parkway.
The New Jersey Turnpike Authority joined forces with the Motor Vehicle Commission last year to suspend the registration of any driver who owes $1,000 or more in unpaid tolls.
Authority executive director Veronique Hakim tells the Asbury Park Press the authority has collected $200,000 in back tolls and fines and has agreements pending to receive an additional $450,000 from 300 scofflaws.
Under the agreement approved Wednesday, the agency would lower the threshold of unpaid tolls and fines below $1,000 to "any significant sum."
The authority has reimbursed the MVC $14,400 under the pilot program. The latest agreement would cap the administrative costs at $50,000 a year.
(Copyright ©2014 by The Associated Press. All Rights Reserved.)
new jersey
,
garden state parkway
,
new jersey turnpike
,
tolls
,
new jersey news

Copyright ©2014 ABC Inc., WABC-TV/DT New York, NY. All Rights Reserved.