New York News

Police search for driver in wrong way crash
Saturday, October 15, 2011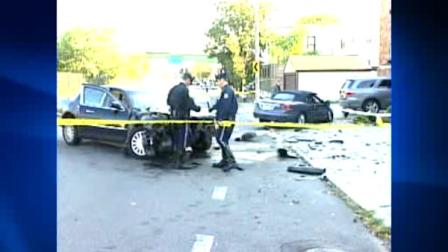 QUEENS (WABC) -- Police are looking for the driver who ran off after causing a deadly wrong way crash in Queens.
The driver was heading the wrong direction on the service road of the Long Island Expressway in Woodside early Saturday morning.
That's when the suspect collided head on with a livery cab near 58th Road.
A 37-year-old man who was a passenger in the livery cab was killed.
The livery driver is in stable condition.
After the crash the suspect ran away, leaving behind an injured 44-year-old man in the passenger seat of the car.
That passenger is also in stable condition.
(Copyright ©2014 WABC-TV/DT. All Rights Reserved.)
new york city
,
queens
,
long island expressway
,
wrong way driver
,
new york news

Copyright ©2014 ABC Inc., WABC-TV/DT New York, NY. All Rights Reserved.