New York News

Statue of Liberty tops list of most popular landmarks
Wednesday, January 25, 2012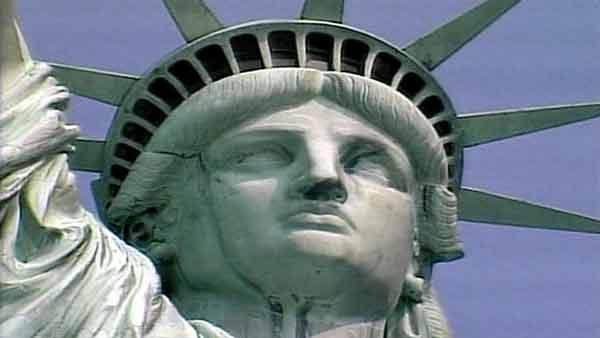 NEW YORK (WABC) -- New York City's landmarks are just as popular as ever, and one site on a new list might surprise you.
A survey of "Travel and Leisure" readers resulted in a ranking of the most popular world landmarks.
The Statue of Liberty topped the list, and the Empire State Building came in ranked second.
The High Line rounded out the top 10, even though it's less than three years old.
Here's the rest of the list:
No. 3 - Golden Gate Bridge, San Francisco
No. 4 - Eiffel Tower, Paris
No. 5 - Big Ben, London
No. 6 - Colosseum, Rome
No. 7 - Millennium Park, Chicago
No. 8 - St. Peter's Basilica, Rome
No. 9 - Swiss Re Building, London

---
Get Eyewitness News Delivered

Facebook | Twitter | Newsletters | Text Alerts

(Copyright ©2014 WABC-TV/DT. All Rights Reserved.)



new york city, statue of liberty, empire state building, high line, new york news


Copyright ©2014 ABC Inc., WABC-TV/DT New York, NY. All Rights Reserved.