New York News

Brooklyn mom charged with murder in son's death
Sunday, July 08, 2012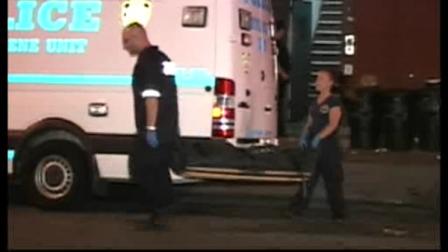 BEDFORD-STUYVESANT (WABC) -- The Brooklyn mother who told 911 dispatchers she murdered her own son has been charged with murder.
Authorities say 40-year-old Tenika Revell is charged with second-degree murder and other charges.
Police say she called 911 Friday night from her apartment in Bedford-Stuyvesant, saying she killed her son, then took some pills.
Officers found 7-year-old Bernard Revell in his bed, with injuries to his head.
Just this past Thursday, a Bronx mother was charged with killing her two children inside their apartment before trying to take her own life.
---
WAKE UP WITH EYEWITNESS NEWS! Click here to download the WABC Eyewitness News Alarm Clock app from iTunes. or search WABC or 7online in the app store.
Get Eyewitness News Delivered
Facebook | Twitter | Newsletters | Text Alerts
(Copyright ©2014 WABC-TV/DT. All Rights Reserved.)
new york city
,
brooklyn
,
bedford-stuyvesant
,
child killed
,
crime
,
new york news

Copyright ©2014 ABC Inc., WABC-TV/DT New York, NY. All Rights Reserved.