New York News

FDNY: No fire found in One World Trade tower
Wednesday, August 08, 2012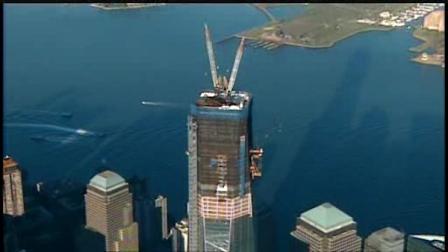 NEW YORK (WABC) -- A fire was reported on the 88th floor of the New York City skyscraper that's being constructed on the site of the twin towers that were destroyed in the 9/11 attacks, but responding firefighters found no flames.
The FDNY now believes the initial report of a fire, which came in around 8 a.m., may have been from a construction worker's welding torch. The emergency call was made by a member of the public.
Nearly 100 firefighters searched the building, checking all floors that are under construction, from the top down to the 50th floor, to ensure that there was no fire condition.
There were no reports of any injuries.
Barclay Street was closed between West Street and Greenwich Street.
---
WAKE UP WITH EYEWITNESS NEWS! Click here to download the WABC Eyewitness News Alarm Clock app from iTunes. or search WABC or 7online in the app store.
Get Eyewitness News Delivered
Facebook | Twitter | Newsletters | Text Alerts
(Copyright ©2014 WABC-TV/DT. All Rights Reserved.)
new york city
,
one world trade center
,
world trade center
,
fdny
,
fire
,
new york news

Copyright ©2014 ABC Inc., WABC-TV/DT New York, NY. All Rights Reserved.