New York News

Unruly passenger aboard JetBlue flight in court
Tuesday, August 21, 2012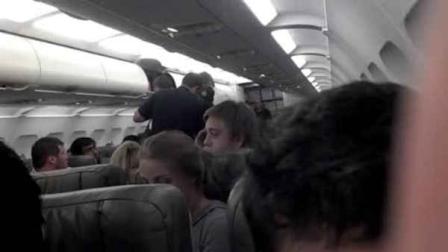 DENVER -- A Chicago man is accused of groping a pregnant woman and refusing to follow crew instructions on a JetBlue flight, prompting the plane to make an emergency landing in Denver.
Marcus Covington was advised in federal court Tuesday that he faces a charge of interfering with the duties of a flight crew and flight attendant.
Authorities allege the 32-year-old was intoxicated and groped the pregnant woman as he waited for the bathroom while on the Los Angeles-bound flight from New York late Sunday.
Federal prosecutors say Covington refused a flight attendant's request to stay seated, prompting the crew to ask an FBI agent on the plane to intervene. Covington sat between the agent and another passenger until the plane landed.
Covington was appointed a public defender, who declined to comment.
---
WAKE UP WITH EYEWITNESS NEWS! Click here to download the WABC Eyewitness News Alarm Clock app from iTunes. or search WABC or 7online in the app store.
Get Eyewitness News Delivered
Facebook | Twitter | Newsletters | Text Alerts
(Copyright ©2014 by The Associated Press. All Rights Reserved.)
new york city
,
jetblue
,
jfk international airport
,
emergency landing
,
new york news

Copyright ©2014 ABC Inc., WABC-TV/DT New York, NY. All Rights Reserved.