New York News

Soldier pleads guilty in Danny Chen hazing death
Tuesday, August 28, 2012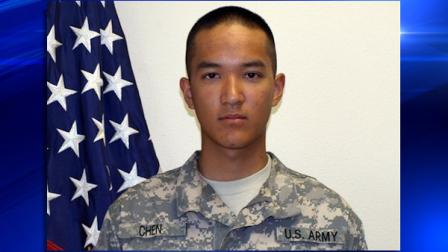 FORT BRAGG, N.C. -- Another soldier is being punished for his role in the suicide of an Army private, who authorities say killed himself because he was hazed over his Chinese ancestry.
The Fayetteville Observer reported that Spc. Thomas Curtis pleaded guilty Monday to hazing, assault and other charges in the suicide of Pvt. Danny Chen of New York last fall in Afghanistan.
The 27-year-old Curtis from Hendersonville, Tenn., was sentenced to about three months in prison and a demotion to private. Prosecutors wanted up to nine months in prison, reduced rank, and a bad conduct discharge Curtis apologized to Chen's family, saying he had gone too far in pushing the 19-year-old soldier.
Curtis is the fifth soldier from Chen's Alaska-based unit to stand trial. Eight soldiers are charged in the case.
---
WAKE UP WITH EYEWITNESS NEWS! Click here to download the WABC Eyewitness News Alarm Clock app from iTunes. or search WABC or 7online in the app store.
Get Eyewitness News Delivered
Facebook | Twitter | Newsletters | Text Alerts
(Copyright ©2014 by The Associated Press. All Rights Reserved.)
new york city
,
daniel chen
,
court martial
,
suicide
,
chinatown
,
new york news

Copyright ©2014 ABC Inc., WABC-TV/DT New York, NY. All Rights Reserved.