New York News

Man exposes himself on Brooklyn subway, rubs rider
Wednesday, August 28, 2013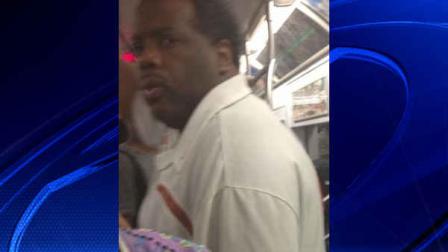 NEW YORK (WABC) -- Police are searching for a man they say sexually assaulted a woman on the subway in Brooklyn, and they hope a picture will lead to an arrest.
The incident happened around 6:30 p.m. near the Atlantic Avenue stop on the No. 4 train on August 5.
Investigators say the man exposed himself and then rubbed against a 22-year-old female rider.
The suspect took off when the train stopped at Franklin Avenue in Crown Heights.
The man is described as a black male in his 50s, approximately 5-foot-10 and weighing about 250 pounds.
Anyone with information in regards to this forcible touching is asked to call the NYPD's Crime Stoppers Hotline at 800-577-TIPS.
(Copyright ©2014 WABC-TV/DT. All Rights Reserved.)
new york city
,
crown heights
,
brooklyn
,
subway crime
,
subway
,
sexual assault
,
new york news

Copyright ©2014 ABC Inc., WABC-TV/DT New York, NY. All Rights Reserved.