New York News

3 injured after exposure to liquid on bus in Queens
Sunday, September 22, 2013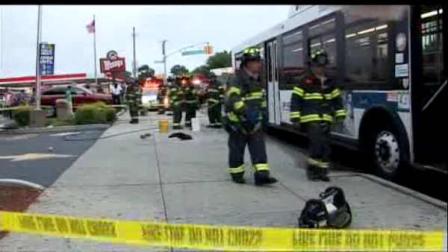 QUEENS (WABC) -- Three people were injured, including two children when they came in contact with what is believed to be a drain cleaner onboard a Q53 bus in the Forest Hills section.
Police say a rider was carrying the drain cleaner, and it accidentally came in contact with passengers on the bus. Someone may have tripped over the container, or the cleaner may have eaten through an improper container.
Police originally classified the incident as an "attack", but instead called it an accident.
Three people suffered burns, including two children, ages 8 and 5. All injuries are considered minor.
The man who brought the liquid on board is in custody, but police say it is unlikely he will be charged with anything.
(Copyright ©2014 WABC-TV/DT. All Rights Reserved.)
nyc news
,
queens news
,
new york city news
,
new york news
,
new york city
,
new york news
Copyright ©2014 ABC Inc., WABC-TV/DT New York, NY. All Rights Reserved.