New York News

Good Samaritan stops attempted rape in Bushwick
Saturday, November 09, 2013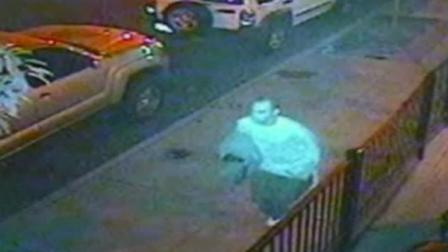 NEW YORK (WABC) -- Police are searching for the suspect in an attempted rape in Brooklyn that was foiled by a Good Samaritan who decided to help.
It happened on Graham Avenue in Bushwick as the 27-year old victim was walking early Friday morning.
The suspect, police say, came up behind her, threw her to the ground and then hit her head against the pavement and attempted to rape her.
That is when the bystander intervened, and scared the suspect off. Police describe the attacker as being in his early 30's, between 5'8" and 6'0" tall, and about 170 pounds.
The victim was taken to Woodhull Hospital and treated for her injuries.
Police are asking anyone with information to call Crime-Stoppers at 1-800-577-TIPS>
(Copyright ©2014 WABC-TV/DT. All Rights Reserved.)
nyc news
,
new york city news
,
brooklyn news
,
new york news
,
rape
,
bushwick
,
new york city
,
new york news

Copyright ©2014 ABC Inc., WABC-TV/DT New York, NY. All Rights Reserved.