New York News

LaGuardia Airport to get $37M in anti-flood aid
Sunday, November 17, 2013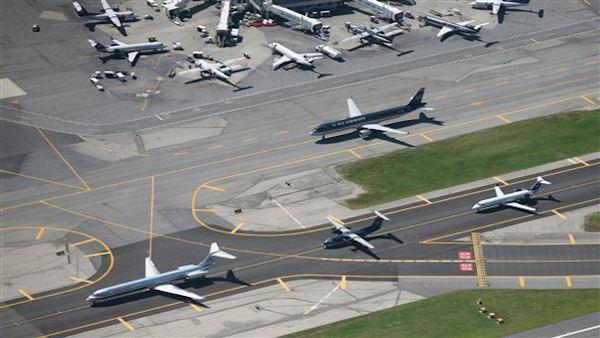 NEW YORK -- New York's LaGuardia Airport is set to receive $37.5 million in federal and state funds for five projects designed to protect it from another storm like by Supertsorm Sandy.
Gov. Andrew Cuomo says Sunday the projects include installing flood barrier berms, concrete floodwalls and gravity drains as well as replacing generators and rehabilitating the airport's power distribution grid.
Cuomo says about 100 million gallons of water flooded the airport during Sandy.
He says flood water in the pump houses rendered them temporarily inoperable. Commercial flight operations were closed for three days. The airport is located between two bays on the East River. He says about $28 million of the costs will be covered by federal disaster recovery funds awarded to the Port Authority of New York and New Jersey.
(Copyright ©2014 by The Associated Press. All Rights Reserved.)
nyc news
,
new york city news
,
new york news
,
andrew cuomo
,
laguardia airport
,
superstorm sandy
,
new york city
,
new york news

Copyright ©2014 ABC Inc., WABC-TV/DT New York, NY. All Rights Reserved.