New York News

Staten Island buyback collects nearly 100 guns
Sunday, December 08, 2013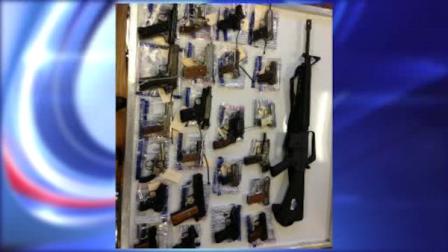 NEW YORK -- Authorities collected nearly 100 fire arms, including an AR-15 assault rifle, at a gun buyback on Staten Island.
The Staten Island district attorney's office and New York City police say Saturday they collected the assault rifle along with 33 semi-automatic pistols, 40 revolvers, 13 rifles, a shotgun and eight other weapons.
The buyback took place at the Calvary Presbyterian Church. Authorities say four of the 96 fire arms were loaded and three were defaced.
Police say anyone who turned in a handgun or assault rifle was given a $200 bank card. Those who turned in rifles and shotguns were given $20 bank cards.
Staten Island District Attorney Daniel Donovan told the Staten Island Advance (http://bit.ly/1boN3oW) fewer guns mean safer streets.
(Copyright ©2014 by The Associated Press. All Rights Reserved.)
nyc news
,
new york city news
,
new york news
,
staten island
,
gun buy back
,
new york city
,
new york news

Copyright ©2014 ABC Inc., WABC-TV/DT New York, NY. All Rights Reserved.