New York News

Times Square confetti test to prepare for New Year's Eve
Sunday, December 29, 2013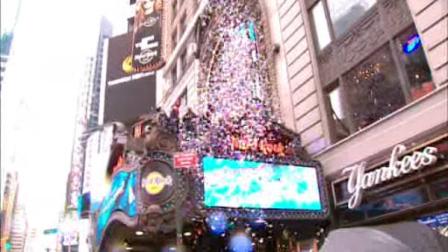 NEW YORK (WABC) -- As the final days of 2013 wind down, preparations continue for the New Year's Eve celebration in Times Square.
A confetti test was held Sunday, with organizers of Tuesday night's giant party dropping some of the paper to make sure it flutters down just right.
One ton of confetti will be released by hand from various buildings in Times Square to ring in the New Year.
Each year, international visitors write their wishes for the New Year on pieces of confetti and post them on the New Year's Eve Wishing Wall in the Times Square Museum and Visitor Center.
These pieces are then mixed in with the confetti that will flutter down on revelers when the ball drops.
Over a thousand people from more than 50 countries have already submitted a wish this year.
The public can post wishes on the New Year's Eve Wishing Wall until December 30. Wishes can also be submitted online .
Also Sunday, the organizers of the celebration announced that U.S. Supreme Court Justice Sonia Sotomayor will lead the final 60-second countdown and push the ceremonial button to signal the descent of the New Year's Eve ball.
Sotomayor was appointed to the court in 2009. She is a native of the Bronx.
The giant New Year's Eve ball is covered in more than 2,600 crystal triangles and lit from within by more than 32,000 lights. Meanwhile, hundreds of volunteers are pedaling to power up the ball before the big drop.
Starting Saturday, six Citibikes from the city's bike share program were being installed in Times Square and connected to 12-volt deep cycle batteries.
New Yorkers and tourists will generate power by pedaling. That will help illuminate the famed ball that will descend New Year's Eve.
Each bike will generate an average of 75 watts an hour. It takes 50,000 watts to power the ball, which is lit by 30,000 LEDs.
Additionally, a giant paper shredder and a dumpster were installed in Times Square on Saturday to allow visitors to destroy bad memories of 2013.
The annual event is dubbed "Good Riddance Day."
The Associated Press contributed to this report.
(Copyright ©2014 WABC-TV/DT. All Rights Reserved.)
nyc news
,
new york city news
,
new york news
,
times square
,
new york city
,
new year's eve
,
new york news

Copyright ©2014 ABC Inc., WABC-TV/DT New York, NY. All Rights Reserved.