New York News

Unruly passenger grounds Tokyo-to-JFK flight
Monday, February 10, 2014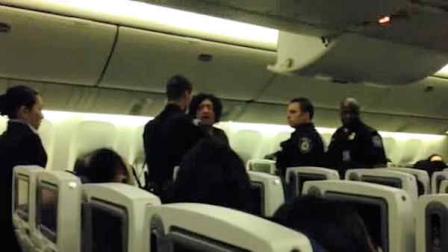 NEW YORK (WABC) -- A Tokyo-to-JFK flight was diverted and made an unscheduled emergency landing in Alaska early Monday due to an unruly passenger.
The All Nippon Boeing 777 landed safely and the passenger was taken into custody around 4:30 a.m.
Sources say the passenger was screaming and banging on seats and was eventually restrained by the crew.
The local branch of the FBI was called, per normal procedure, to interview the person and determine any other steps.
There was no information on how many passengers or crew members were on board.
The plane was expected to continue to its original destination.
(Copyright ©2014 WABC-TV/DT. All Rights Reserved.)
nyc news
,
new york city news
,
new york news
,
new york city
,
jfk international airport
,
plane emergency
,
new york news

Copyright ©2014 ABC Inc., WABC-TV/DT New York, NY. All Rights Reserved.