New York News

Dog shocked by faulty wiring on Lower East Side
Sunday, February 16, 2014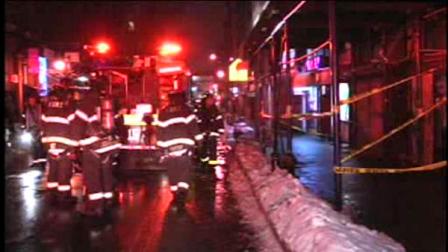 NEW YORK (WABC) -- A building owner on the Lower East Side will be making emergency repairs after a dog was shocked by a stray wire.
It happened Saturday on Clinton Street.
Eyewitnesses say the small dog was with its owner when it touched a wire on some scaffolding outside a building.
Witnesses said the dog started barking loudly as if it were in a fight. The owner brought the dog into a nearby bodega where CPR was started.
The owner eventually got into a cab and took the dog to an animal hospital. There is no word yet on its condition.
Con Edison says faulty wiring may have energized one of metal poles connected to the scaffolding.
(Copyright ©2014 WABC-TV/DT. All Rights Reserved.)
nyc news
,
new york city news
,
new york news
,
new york city
,
lower east side
,
new york news
Copyright ©2014 ABC Inc., WABC-TV/DT New York, NY. All Rights Reserved.