Northern Suburbs News

Man fatally shot by police officer in New Rochelle
Monday, May 27, 2013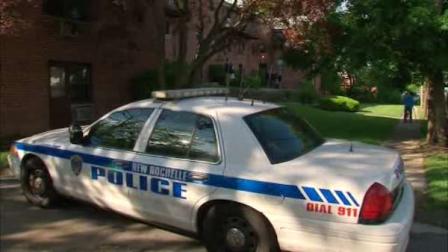 NEW ROCHELLE (WABC) -- Police in Westchester County fatally shot a man who they say lunged at officers with a knife.
New Rochelle Police describe the man, who is identified as 48-year-old Samuel Cruz, as "emotionally disturbed".
After police forced their way into his Hickory Street apartment, they say they tried to subdue him with a taser, but that didn't work.
When Cruz allegedly came at police with a knife, an officer fired a single shot, killing him.
It is still unclear who made the original call to police.
(Copyright ©2014 WABC-TV/DT. All Rights Reserved.)
Get more Northern Suburbs News »
new rochelle
,
westchester county
,
shooting
,
police shooting
,
police
,
northern suburbs news

Copyright ©2014 ABC Inc., WABC-TV/DT New York, NY. All Rights Reserved.