Northern Suburbs News

Queens playground dedicated to Newtown shooting victim
Sunday, December 22, 2013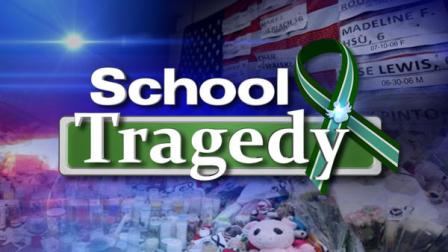 BREEZY POINT (WABC) -- A community that is rebuiliding after Superstorm Sandy is honoring a victim of the Sandy Hook school tragedy.
A playground was dedicated in Breezy Point, Queens Sunday in memory of guidance counselor Mary Sherlach, one of the 26 people killed in Newtown one year ago.
It's part of 'The Sandy Ground Project: Where Angels Play'.
The project is a volunteer initiative of the New Jersey Firefighters Mutual Benevolent Association, which is building playgrounds in 26 communities in New York, New Jersey and Connecticut affected by the storm.
Each playground is dedicated to each victim of the school shooting.
The families of the 20 children and six educators killed inside Sandy Hook Elementary School have agreed to participate in the project and be involved in the playgrounds' designs, said Bill Lavin, president of the firefighters union.
"It's been very cathartic for us, and the families feel the same way," Lavin said. "More than a few of the families have said they were offered gifts and money and cruises and other things, and not a lot of that made sense to them. This seemed appropriate to them."
Each playground takes about a week to build. They are all handicapped-accessible and have similar swings, slides, balance beams and monkey bars. But each also is being personalized for the child or educator it represents, using their favorite colors and something that made them unique. ___
(Copyright ©2014 WABC-TV/DT. All Rights Reserved.)
Get more Northern Suburbs News »
connecticut news
,
school lockdown
,
shooting
,
newtown
,
newtown school shooting
,
mass shooting
,
northern suburbs news

Copyright ©2014 ABC Inc., WABC-TV/DT New York, NY. All Rights Reserved.