Northern Suburbs News

Man found dead in burning SUV at Metro-North station
Monday, February 10, 2014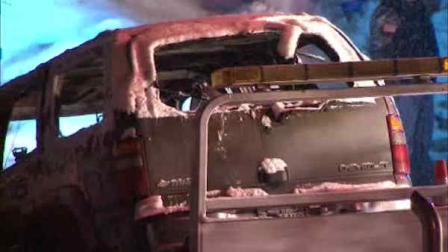 PURDYS (WABC) -- The body of a man was found inside a burning SUV parked in a commuter parking lot in Westchester County Sunday.
An autopsy will be performed on the body, found at the Metro-North station in Purdys around 4 p.m.
Croton Falls firefighters responded to a 911, put out the fire and found the body of the 40-year-old man in the Chevy Tahoe.
He was pronounced dead at the scene.
His identity has not been released.
The medical examiner will determine the cause of death. The fire is under investigation.
(Copyright ©2014 WABC-TV/DT. All Rights Reserved.)
Get more Northern Suburbs News »
westchester news
,
westchester county
,
body found
,
fire
,
metro north
,
northern suburbs news
1.

Copyright ©2014 ABC Inc., WABC-TV/DT New York, NY. All Rights Reserved.