U.S. & World News

Money raised to replace boat where bombing suspect hid
Sunday, April 21, 2013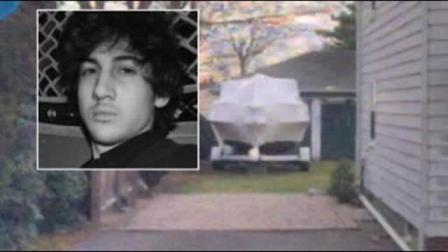 BOSTON (WABC) -- Efforts are underway to reward an unlikely hero of the manhunt for the Boston Marathon bombing suspects.
He's the man who sacrificed a prize possession to help authorities capture the fugitive. David Henneberry called police when he suspected Dzhokhar Tsarneav was hiding out in his boat in his backyard.
The tip proved to be key in capturing Tsarnaev. Unfortunately, the rare 21-foot Seahawk boat is now riddled with bullets. But people are raising money to help Henneberry replace the boat he cherished. Neighbors are total strangers are rallying around one of Watertown's heroes. After watching Friday's dramatic capture, California podcaster Richard Bliss posted a YouTube video, calling for people to donate money to replace Henneberry's boat, which was destroyed in the gunfight. "I just wanted to do something just to say we're thinking about you and we're supporting you and everybody in Boston," said Bliss. "There's so much pain and so loss that's happened there and this just seems like another senseless loss." Henneberry's boat, which a neighbor called 'his baby', was ravaged by gunfire. "He's completely shocked and he says, 'my poor boat, my poor boat.' I mean he's taken care of that boat meticulously since he's had it and now it's full of holes," said neighbor George Pizzuto.
CLICK HERE TO SEE PHOTOS FROM THE SCENE OF THE BOSTON MARATHON EXPLOSIONS
---

(Copyright ©2014 WABC-TV/DT. All Rights Reserved.)
boston marathon bombings
,
boston marathon explosions
,
dzhokhar a. tsarnaev
,
tamerlan tsarnaev
,
boston
,
boston marathon
,
explosion
,
u.s. & world news

Copyright ©2014 ABC Inc., WABC-TV/DT New York, NY. All Rights Reserved.