U.S. & World News

New Jersey Marathon ups security after Boston bombings
Sunday, April 28, 2013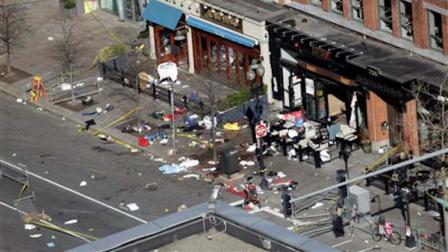 NEW JERSEY -- Security will be beefed up at the New Jersey Marathon next week and all bags will be banned for spectators at the start and finish lines because of the Boston Marathon bombings, organizers say.
"If you need something, it needs to go in your pocket," Executive Race Director Joe Gigas said. The only bags allowed will be clear ones for clothing issued to runners by race organizers. Those bags will be checked by bomb-sniffing dogs when they are transported from start to finish lines. This year, spectators will also have limited access to the start and finish areas and some parking areas near the lines will be closed, Gigas said. He said bomb-sniffing dogs have been used at the race in previous years but more will be on hand this time around. The dogs will also check buses that transport spectators. Plain-clothed officers will also be present. The May 5 marathon will start in Oceanport and end in Long Branch. Gigas said about 10,500 people have registered for the race. The event also includes a half-marathon that will see the same security measures. Gigas said there can be up to 8,000 spectators at the event. He said some runners who couldn't finish the Boston Marathon because of the bombings plan to race in New Jersey. Damage to boardwalks caused by Superstorm Sandy means the race will be run only on roadways this year. Gigas said the race's route needed to be certified in April, before any boardwalks were completely reconstructed. Gigas, who lost his own home in Long Branch because of the storm, said that despite many towns along the route struggling to rebuild, everyone involved was determined to make sure the race goes forward. "Every one of those towns came together on their own to help me put on this race," Gigas said. "It's good for the economy, good for our state pride and good for tourism."
CLICK HERE TO SEE PHOTOS FROM THE SCENE OF THE BOSTON MARATHON EXPLOSIONS
---

(Copyright ©2014 by The Associated Press. All Rights Reserved.)
boston marathon bombings
,
boston marathon explosions
,
dzhokhar a. tsarnaev
,
tamerlan tsarnaev
,
boston
,
boston marathon
,
explosion
,
u.s. & world news

Copyright ©2014 ABC Inc., WABC-TV/DT New York, NY. All Rights Reserved.