Politics & Elections

Council to vote on parking meter grace period
Friday, November 13, 2009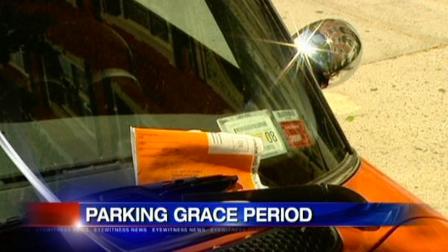 NEW YORK (WABC) -- New York City Council on Monday is expected to vote on a bill calling for a special grace period for parking meters.
If passed, the bill would create a five minute grace period before drivers are given a parking ticket.
The proposed law would also cover alternate-side parking.
Ticketing has increased significantly under the Bloomberg administration.
Many New Yorkers have complained that they're being victimized by over zealous parking agents.
In 2008, New York City collected nearly 596-million dollars in parking fines.
It's estimated the city will collect nearly 690-million dollars in fines this year.
(Copyright ©2014 WABC-TV/DT. All Rights Reserved.)
Get more Politics & Elections »
new york city council
,
new york city parking
,
new york city politics
,
michael bloomberg
,
politics & elections

Copyright ©2014 ABC Inc., WABC-TV/DT New York, NY. All Rights Reserved.