ABC7 Traffic Center

Crime statistics show subway felonies on the rise
Monday, May 21, 2012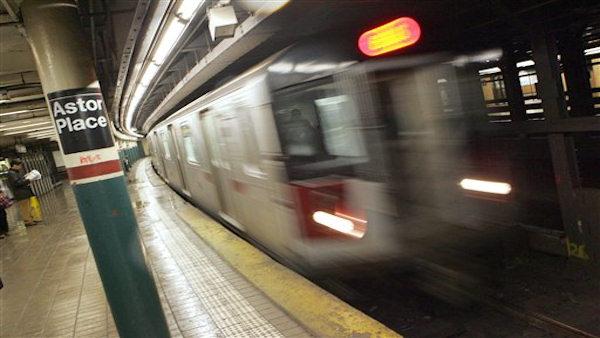 NEW YORK (WABC) -- Riding the subway appears to be getting more dangerous in New York City. The MTA on Monday reported a sharp rise in thefts over the past year.
According to the NYPD, the recent crime statistics show that crime on the subway is up. We haven't seen a level like this since 2005.
The news is both frightening and sobering.
The statistics, released Monday morning at an MTA subcommittee meeting, show that a lot of the increases involve stolen electronics. There has been an 11 percent increase felonies in April when compared to April of 2011. In addition, so far this year, there has been a 15.3 percent increase in felony crimes, also compared to 2011.
They are stunning numbers in a city in which overall crime is down.
NYPD Chief Joseph Fox says most of the increase is from the theft of iPads, iPods, iPhones and iTouches. He says the criminals target sleeping passengers.
Police recently busted a man with 21 prior arrests in the act.
"He was going through the victim's pockets when the officers immediately moved in to arrest him," Fox said. "And upon a search after the arrest, he was found to be in possession of four razor blades, as well as an iPhone, credit cards and an iTouch."
Another suspect with more than 40 prior arrests was also taken into custody.
MTA officials want to track the suspects so they can see how they are dealt with in court.
---
ONLINE: mta.info
---
Get Eyewitness News Delivered
Facebook | Twitter | Newsletters | Text Alerts
(Copyright ©2014 WABC-TV/DT. All Rights Reserved.)
Get more ABC7 Traffic Center »
mta
,
mass transit
,
new york city transit
,
subway
,
bus
,
subway crime
,
abc7 traffic center

Copyright ©2014 ABC Inc., WABC-TV/DT New York, NY. All Rights Reserved.