ABC7 Traffic Center

NJ Transit keeps fares at current levels
Wednesday, July 11, 2012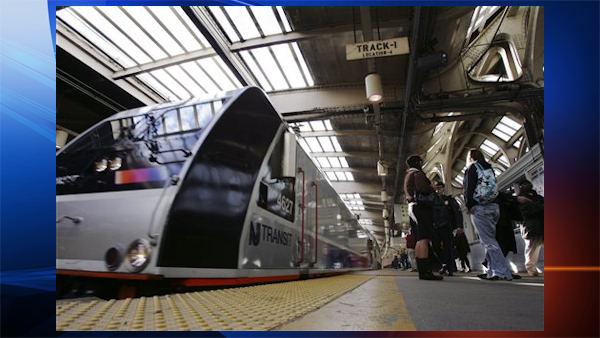 TRENTON, N.J. (WABC) -- New Jersey Transit's board of directors has approved a $1.9 billion operating budget that does not call for a fare increase.
Executive Director Jim Weinstein says the budget approved Wednesday grew by just one-half of one percent from the previous fiscal year, which he says is NJ Transit's second lowest overall growth rate in the last 15 years.
Nearly half of the operating budget's revenues - roughly $894 million - comes from fares. The rest comes from a combination of commercial revenues, capital transfers, state operating assistance, as well as other state and federal reimbursements.
The board also approved a $1.15 billion capital program on Wednesday. That covers maintenance and repairs of transit stations and infrastructure, as well as ongoing efforts to modernize the agency's fleet of trains and buses.
---
ONLINE: njtransit.com
---
Get Eyewitness News Delivered
Facebook | Twitter | Newsletters | Text Alerts
(Copyright ©2014 WABC-TV/DT. All Rights Reserved.)
Get more ABC7 Traffic Center »
new jersey transit
,
new jersey
,
mass transit
,
subway
,
bus
,
abc7 traffic center

Copyright ©2014 ABC Inc., WABC-TV/DT New York, NY. All Rights Reserved.