ABC7 Traffic Center

US gas prices down 4 cents over past 2 weeks
Monday, June 24, 2013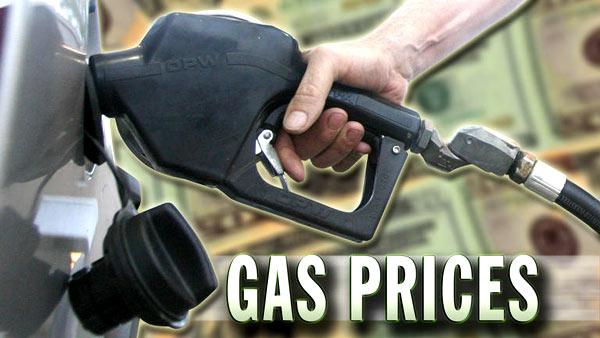 NEW JERSEY -- The average U.S. price of a gallon of gasoline has dropped 4 cents over the past two weeks.
The Lundberg Survey of fuel prices released Sunday says the price of a gallon of regular is $3.60. Midgrade costs an average of $3.78 a gallon, and premium is $3.92.
Diesel remained unchanged at $3.90 gallon.
Of the cities surveyed in the Lower 48 states, Tucson, Ariz., has the nation's lowest average price for gas at $3.24. Chicago has the highest at $4.23.
In California, the lowest average price was $3.85 in Sacramento. The highest was in Los Angeles at $4.07. The average statewide for a gallon of regular was $4.01, an increase of 9 cents.
(Copyright ©2014 by The Associated Press. All Rights Reserved.)
Get more ABC7 Traffic Center »
gas prices
,
travel
,
garden state parkway
,
new jersey turnpike
,
abc7 traffic center

Copyright ©2014 ABC Inc., WABC-TV/DT New York, NY. All Rights Reserved.