ABC7 Traffic Center

Mass transit information for July 4 holiday
Wednesday, July 03, 2013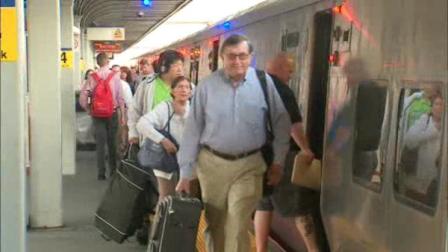 NEW YORK (WABC) -- The Fourth of July holiday is just around the corner, and that means the holiday travel rush is under way.
More than 34 million Americans are expected to travel over the long holiday weekend, a slight drop from last year.
While most people will drive, mass transit is a good way to go. And the MTA is increasing service in case you're planning an early getaway.
Officials say 23 extra Metro-North trains will depart from Grand Central Wednesday, while eight extra LIRR trains will leave Penn Station. Trains to the Hamptons and Montauk, which usually only run Fridays, will also be operating.
For New Jersey Transit, extra outbound trains will run on six lines beginning at 1 p.m. Extra buses will also be running on more than three dozen bus routes.
There will also be extra PATH trains to accommodate the travel rush.
Remember that most mass transit will be on holiday schedules Thursday.
CLICK HERE for more information on the MTA's holiday schedule changes.
CLICK HERE for more from NJ Tranist.
(Copyright ©2014 WABC-TV/DT. All Rights Reserved.)
Get more ABC7 Traffic Center »
mta
,
mass transit
,
new york city transit
,
subway
,
bus
,
abc7 traffic center

Copyright ©2014 ABC Inc., WABC-TV/DT New York, NY. All Rights Reserved.