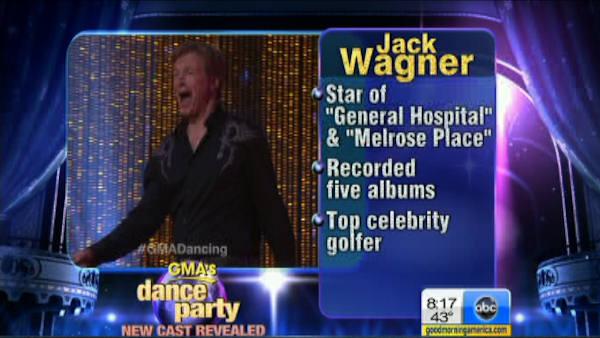 Star of "General Hospital" and "Melrose Place"
Has recorded five albums
Top celebrity golfer
Bio: An actor of daytime and primetime television and the stage, Wagner is one of the most popular stars in the history of soaps. Wagner studied theater in college, graduating from The University of Arizona with a BFA in Drama. Wagner has starred in multiple television series, over a dozen of television movies, and has appeared in over forty theatrical productions around the world. In 1983, Wagner landed the starring role of rocker Frisco Jones on ABC's daytime series, "General Hospital" in 1983. He recorded several songs for the show, eventually signing with Quincy Jones's record label, Qwest, where Wagner recorded his first hit single, "All I Need." The single was #2 on Pop charts and #1 on Adult Contemporary charts. In 1987 Wagner returned to his theatrical roots touring nationally as Tony in "West Side Story," and as Danny Zucko in "Grease."
In the early 90's, Wagner joined the hit series "Melrose Place," where he spent the next 5 seasons both acting and directing. In 2000 he took the role of a lifetime in the Broadway musical "Jekyll and Hyde." Most recently, Wagner joined the company of "The Bold and the Beautiful." In his spare time, Wagner enjoys playing golf and participating in celebrity golf tournaments. He is the National Celebrity Ambassador of the "Leukemia and Lymphoma Society," which benefits from "The Jack Wagner Celebrity Golf Classic," his annual golf tournament.
The new season of "Dancing With the Stars" premieres in a live two-hour event on Monday, March 19 at 8/7c on ABC.