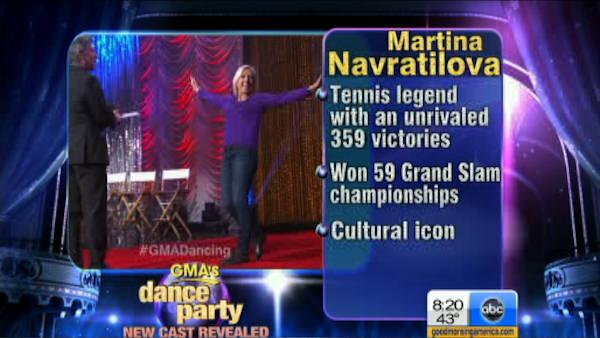 Tennis legend with 359 victories
Won 59 Grand Slam championships
Bio: A champion both on and off the court, Martina Navratilova is an influential athlete and cultural figure. Born in Prague in 1956, Navratilova is the only player in history of tennis to win Grand Slam titles in four different decades, including a curtain-closing US Open victory in mixed doubles at age 49. Navratilova's resume includes 59 Grand Slam titles, a record nine Wimbledon singles championships, and an unrivaled 344 tournament victories.
Off the court, Navratilova has been a lifelong champion for individual freedom and a pioneer for human rights. At 18, Navratilova left communist Czechoslovakia and sought political asylum and freedom in the U.S. After receiving her U.S. citizenship in 1981, she publicly acknowledged that she is gay at a time when such announcements came at great personal cost to public figures. In 2010, Navratilova was diagnosed with breast cancer. She approached the illness like her tennis training, and has become cancer -free and a champion for breast cancer awareness. She is currently the Fitness Ambassador for AARP, inspiring its 39 million members to follow her example by redefining what it means to be over fifty. She is an author, speaker and an on-air commentator for the Tennis Channel.
The new season of "Dancing With the Stars" premieres in a live two-hour event on Monday, March 19 at 8/7c on ABC.